For Singo and Kanako
From Jonathan, Thomas and Joshua
---
Dear Kanako,
My favourite sports is football. I play at home with my brother. I like to play tackle. Thank you for your letter. We are reading the same book that you are. It is about the Frog and the Toad.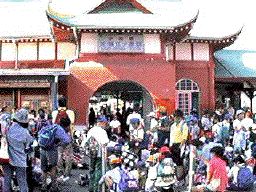 Dear Singo,
What is this red building in the picture you sent us? I see people. You are a good buddy to me just like Frog and Toad are friends. Do you go swiming? I like books. My favorite book is "Give a Mouse a Cookie."
Jonathan
---
Dear Kanako,
I saw 101 Dalmatians too. and i liked it to did you like the 101 dalmatians? I would Like to fly some day in the sky with the birds. Frog and toad are friends. Can you be my friend too? We can do things together like writing letters and drawing pictures.
Thomas
---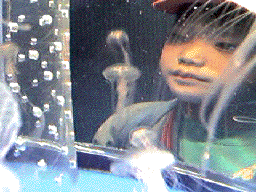 Dear Singo,
I see you in the picture looking at the baby jellyfish. I never saw a jellyfish but they swim in the ocean near where we live. Did you know that they can sting you in the water? Frog and Toad are friends. Can we be friends, too? Will you write to me again and draw me some pictures?
josh
---
pweeg@shore.intercom.net
Return to Global Classroom