Who is Santa?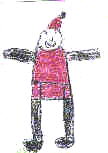 He is saint Nick. He rides on a sleigh with 9 reindeer. He carries presents in his sleigh. Do you believe in Santa?
Joshua
---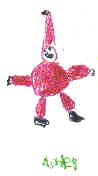 Santa gives us gifts on Christmas Eve. He is st. nick. He wears red and white and white beard and he's nice and fat. You see him in the Mall. we sit on his lap and tell him what we want for Christmas.
Ashley
---

He's also called St. Nick. He gives us presents on Christmas Eve.
Thomas
---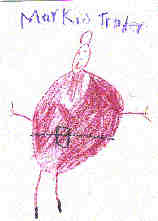 Santa is fat. His elves make toys for children. Santa bring the toys. I can go see Santa at the Mall. Is your Santa at your mall? Do you sit on santa's lap?
MARKIS
---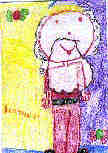 Santa is very big. He is nice. He brings the boys and girls toys. His elves and reindeer help him. We can't see Santa Claus. Sometimes you can see him at the Mall. Can you see Santa at your mall? We have Santa's workshop at our school and I bought a ring.
heather
---
Patricia A. Weeg
Title 1 Computer Teacher

pweeg@shore.intercom.net Return to Global Classroom