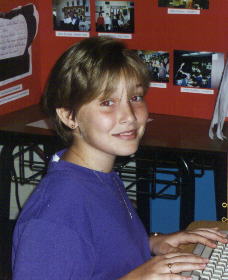 Kim Needs Some Hints!
---
Dear Prospector Parker,
You didn't give me any hints about your code. I find it hard to break without a hint. Just give me something little like I gave you. I think that, back a long time ago, when people couldn't sing about drugs, some songs were like codes because the song "Mr. Tambourine Man " was telling you things like play a song for me meant give me some drugs, (by the way, I am not for this song,) so that is like a code isn't it?
I am sorry to tell you, but I can't figure out the code yet. Am I supposed to switch the words around, or do I have to change some of words around? I will give you another code and you have to at least TRY to figure it out.
T. T. F. N., TA TA FOR NOW!
YOUR KEYPAL,
KIM
---
Dear Propector Parker,
I am so glad that you like my poem. What was your favorite part?
Your friend,
Stephanie
---
Dear Parker,
How are you? I'm great!! I heard that you where coming next Wednesday to do the Parker Playhouse. I think that would be fun!!!!. So what kind of play are you doing for the Parker Playhouse? I hope it will be funny!! Well got to go SEE YA.
Your friend,
Jennifer White
P.S WRITE BACK PLEASE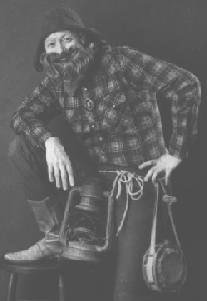 Kim, Did you notice anything different about the code. Every word started with a capital letter!!!
Stephanie, I liked all of it!!
Jennifer, we are doing a musical "Simple Simon" based on an old Mother Goose Nursery Rhyme. Can you look at your school's web pages? If you can there's lots of information in other letters about the show there.
See you folks one week from today!!
Prospector Parker
---
Patricia A. Weeg
pweeg@shore.intercom.net Return to Global Classroom