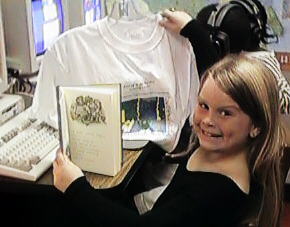 Thank You For the Books
and the Shirt
---
September 17, 1996
Dear Mr. Isamu and class,
Thank you for the books. I like the the tee-shirt with my story. I like your name Mr. Isamu. I like when your class put their names in the books. What are we going to talk aboat this year? Can you help us read Japanese? Do you dress up in costumes and go trick or treating on a holiday called Halloween. I like to dress up as scary stuff.
Your friend,
Heather
---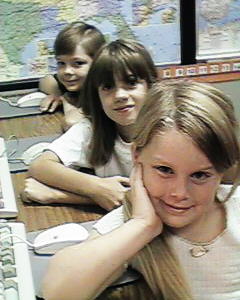 Dear Mr. Isamu,
Are your children doing well in school? I am doing a good job. We like your stories you sent us. Can you teach us how to speak in Japanese? How is your school doing? Are your children having fun?
Rebecca
---
Dear Mr. Isamu,
Are your having fun? Do you have halloween there? We like your books. Can you teach us how to read your book? I like your pictures.
Shawn
---
Search The Global Classroom
---
Patricia A. Weeg
pweeg@shore.intercom.net Return to Global Classroom