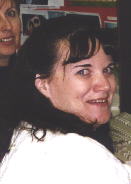 Skipjacks of the Chesapeake Bay
History of the Skipjacks!
---
The skipjacks were the original working boats on the Chesapeake Bay during the early 1900's. These sailing vessels were designed to be functional in all regions of the Chesapeake Bay, whether the depth of the bay was three feet or fifty feet, therefore they installed a centerboard in the keel that would allow the captains to adjust the draft in order to travel in very shallow water depths. They are powered by the wind, so they are rigged with a mast, jib, and a mainsail. But because they were designed to be so trustworthy, they were built with very thick timbers which caused them to move extremely slowly. Therefore, the wind always needed to be steady and heavy.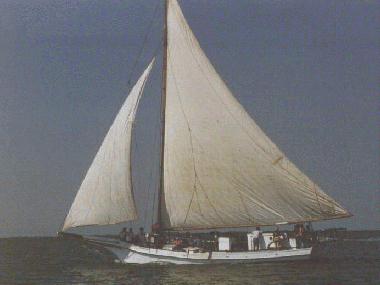 Folklore tells us that the skipjacks got their name from a species of fish called skipjack, which today the fish is known as the bluefish. These fish are characterized by their movement through the water. They frequently spring from or skim over the surface of the water. This is why the skipjack boats have a shallow draft.
Skipjacks were economical to build, moved fast for that time period, and were the perfect vessel for transporting farm products from different towns settled along the Bay. Today, however, their primary function is to dredge for oysters, which are a popular seafood delicacy in Maryland. Most of the skipjacks were built along the Eastern shore areas along the bay. One well known shipyard is found in Deal Island, Maryland. This is where every Labor Day a race among the eighteen remaining skipjacks is held, in order to not let their legacy to Maryland die. So they are fast becoming a dying breed of boats. Unfortunately, no new skipjacks have been built since 1955. One of the last skipjacks to be built was called the City of Crisfield, which also happen to have won the Labor Day Skipjack races this past year. A picture of her is included.
Ellen Wilson

---
Ellen Wilson
Presently teaching at Bennett High School ellenw@clipper.jbhs.wi.k12.md.us