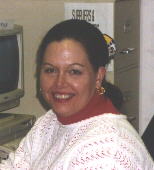 Snow Hill Maryland
Snow Hill !
---
Snow Hill is located in Worcester County Maryland and is the County Seat. The largest town in Worcester County is Ocean City which sits on the Atlantic Ocean and provides a scrumptious playground for hundreds of thousands of tourists in the summer.
Snow Hill recalls an earlier and less hurried time. It is located on the Pocomoke River, which originated in the Great Cypress Swamp on the Maryland - Delaware border and continues throughout mostly Worcester County for at least 55 miles and empties in the Pocomoke Sound on the Chesapeake Bay.
Pocomoke is an Indian word for "Black Water". The Pocomoke River dark color, that of tea, is attributed to the tanic acid seeping from the roots and leaves of the cypress trees that line its banks.
Snow Hill was chartered in 1686 and made a Royal Port in 1694. The prosperity of the town was dependent on schooners. Later steamboats used the river and supplied goods that were shipped to the Western Shore of Maryland, across the Chesapeake Bay.
Today as the County Seat, Snow Hill is the location of the Court House, related government office buildings. In addition Snow Hill is a destination for tourist interested in recreation on the Pocomoke River. Canoes, boating, fishing, water skiing and duck hunting are just a few of the activities enjoyed on the river. While in town people choose to walk the tree lined streets and view the many historical houses many of which are 100 to 200 years old. There are several antique stores and Bed and Breakfast Inn's that compliment these houses. In a county filled with recreational opportunities, Snow Hill provides a quiet, relaxing atmosphere.
Althea Groton
---
Patricia A. Weeg
pweeg@shore.intercom.net Return to Global Classroom